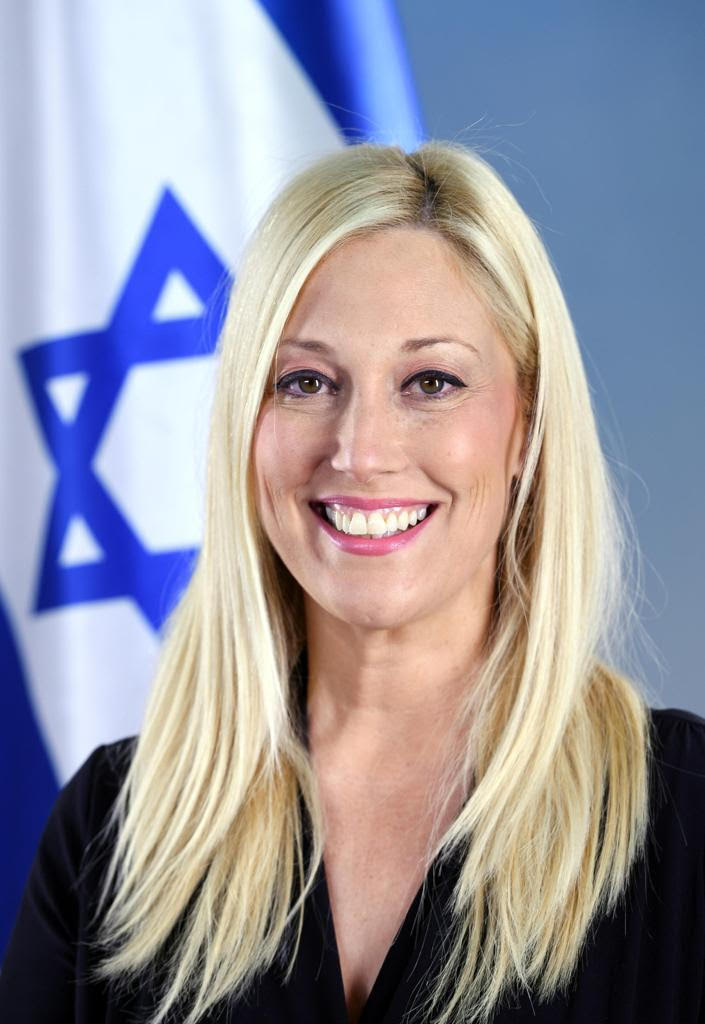 Ruth was born in Israel and raised in Cape Town, South Africa.
After arriving in Israel, she graduated, cum laude, in International Relations and Communications from Bar Ilan University. She completed, Magna cum Laude, her Master of Arts in International Relations at the Hebrew University in Jerusalem. In 2006, she was awarded a Wexner Fellowship to study for a Masters' Degree in Public Administration at Harvard University, from where she graduated, cum laude in June 2007.
Ruth served for three years as an analyst in Israeli Defense Force intelligence, rising to the rank of Captain. Ruth continues to do reserve duty as an analyst in the IDF.
Professionally, Ruth served as an Israeli diplomat for 13 years in the Ministry of Foreign Affairs, and was appointed to serve for three years, as the political and economic advisor in the Israeli embassy in Cairo, completing her service there as the de facto Deputy Chief of Mission. After graduation from Harvard, Ruth was appointed as Foreign Affairs and World Jewish Affairs' advisor to former President of Israel, Mr. Shimon Peres.
She served for almost a decade as the Deputy Director General of the Israeli Federation of Local Governments, working with all Israeli Mayors, both Jewish and Arab, throughout the country.
Ms Wasserman Lande worked, on a voluntary basis, on the promotion and development of one of Israel's poorest, mixed Jewish-Arab cities in Israel, Lod, where she also lived for a decade with her husband and three children. She has also founded (2018) and continues to chair the "Hagshama" initiative, a non-for-profit and non-political NGO, for creating real impact on Israeli society, via a country-wide initiative to transform one of the Bedouin villages in the North of the country into a model for emulation. That is, in coordination with its elected leadership, government ministries, philanthropists, businesspeople and the local community.
In July 2019, Ruth established her own strategic local and global consultancy which assists a wide variety of bodies and/or individuals -both Israeli and foreign- in identifying their needs, creating policy, establishing objectives and accompanying their accomplishment and fulfillment.
She is also a columnist in one of Israel's leading dailies, in Hebrew, "Maariv", and in the English- language "Jerusalem Post". Ruth also often commentates on Regional and Arab-Israeli Affairs in local and international television channels.
Ruth has recently entered the Israeli Knesset as an MK, representing the Blue and White party and is the co-chair of the Abraham Accords Caucus in the Knesset.
She speaks Hebrew, English, Russian and Arabic.